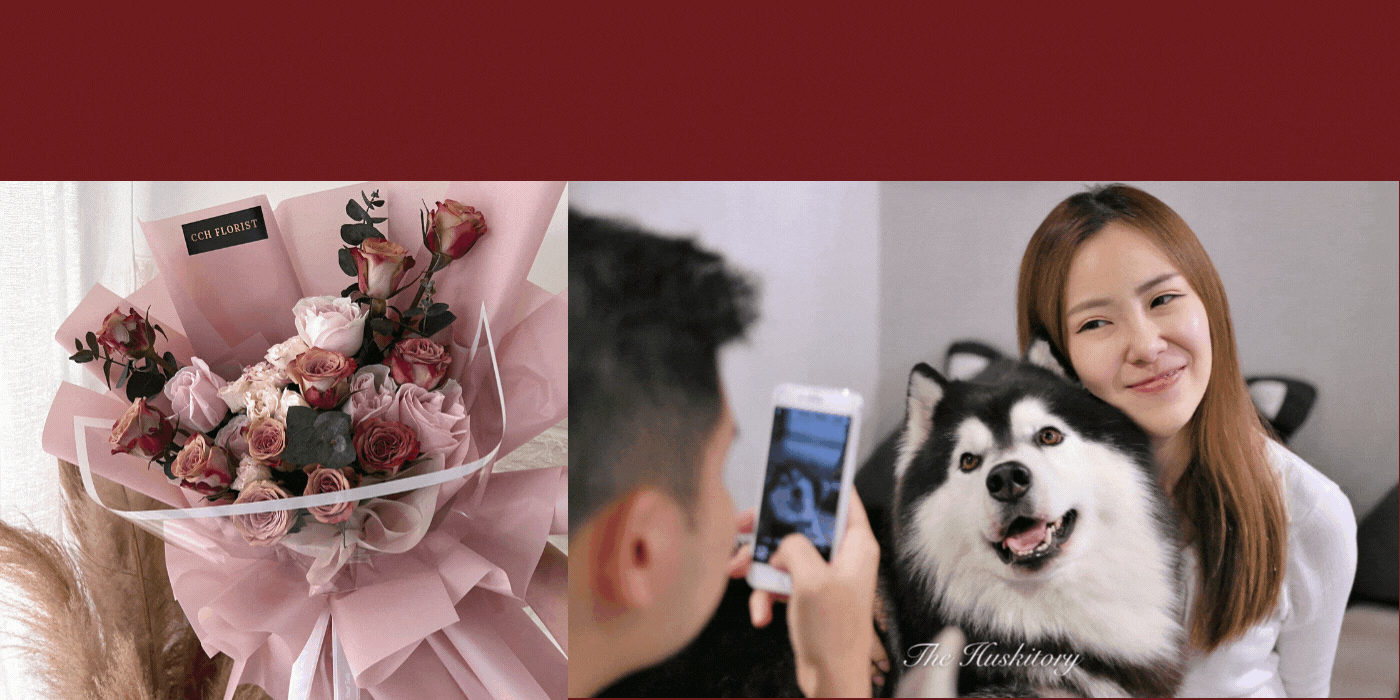 CCH FLORIST x The Huskitory
【 520
520
520
Collaboration 】
The Huskitory is a good place for couples to go.
You can experience the spiritual healing journey with these fluffy snow dogs in Huskitory.
Mingle, touch, feed, cuddle and even a selfie with your love one with the Award Winning Siberian Huskies at The Huskitory
Suitable dating place for couples
520 specific flowers
Great value gift voucher
fast delivery service
Minimum purchase of RM120 & above for a single flower/bouquet
to get a 50% discount E-voucher
T&C apply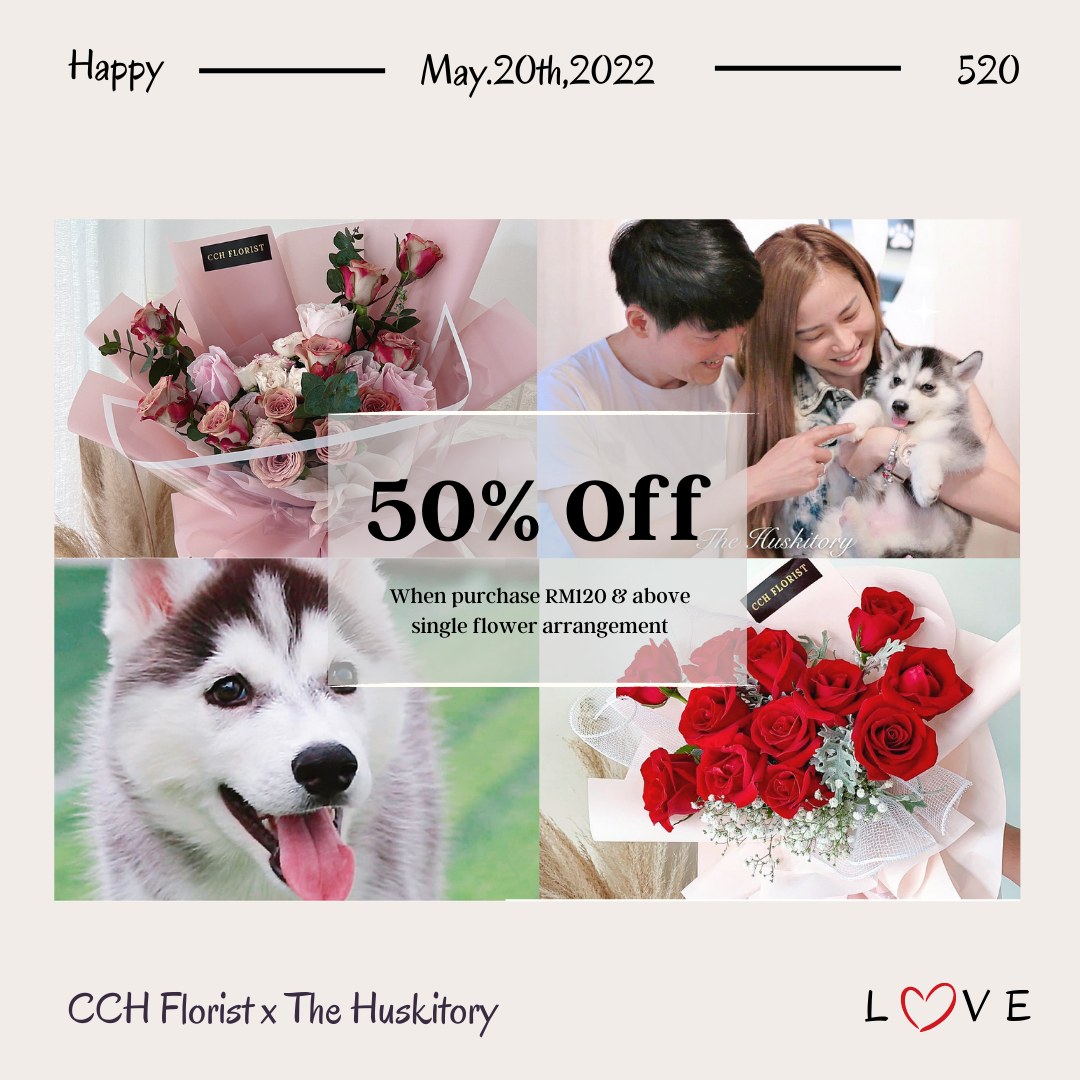 Remember to reserve your seat at The Huskitory.
27, Jalan Taman Asean, Taman Asean, Melaka, Malaysia
Call: +606-3342602
Call: +6011-55002602
WhatsApp / Facebook DM is available
(11am - 8pm)
E-coupons are only sent to orders that purchase RM120 or more before May 21st.

The E-voucher is only valid for InuHouse ticket after purchasing Huskitory Ticket.

The E-voucher are non-transferable, non-refundable and cannot be exchanged for cash in part or full.

We reserve the right to amend the term & conditions without prior notice